Divine Plan Healing
Discover your unique blueprint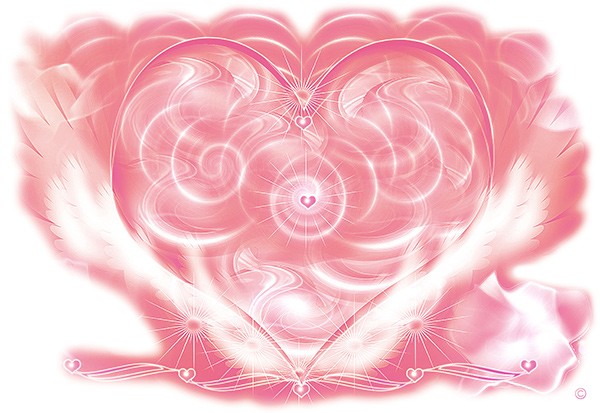 Divine Plan Healing is an immediate way
to connect with your inner peace
A Divine Plan Healing can bring you…
An immediate feeling of peace throughout your physical being

A relief from a physical restriction

A stillness within your mind bringing mental calmness or relief from stress

A reduction in emotional overwhelms such as fears, anger, grief
Assistance in developing spiritual abilities increasing intuition or your connection to your 'God'

You may require a healing for 'Your highest good' which is without a specific target but the Divine Plan light will go to where you need it most

You may experience a boost to your energy levels afterwards as Divine love dissolves conflicts with you
'I have known Jacqueline for over 10 years and have been receiving healings from her throughout this time. I found the advice given extremely helpful and perfect for my needs. I can remember her words of encourage and followed her advice to the letter still to this day.

My life has been forever changed due to our interactions and I wouldnt hesitate recommending her to others. She has never wavered once in her commitment to others and I have watched her confidence go from strength to strength. Currently my son and my sister are booked to receive Divine Plan healings such is my trust in her ability.'
'I recently requested a Divine Plan Event Healing from Jacqueline. I had asked for help to cope with a family situation where we are looking after the failing health of a family member and could not agree on their future long term health care as they are becoming increasingly dependent on others due to terminal illness.

After the event healing I felt that as a family something had shifted within us and we were more able to see each other's point of view without stress and arguments. I am very grateful for this intervention.'
'I had no experience of the Divine plan before talking with Jacqueline who I knew from a friend of a friend.  I had a health concern that was plaguing me and simply wanted to feel like the old me.  I received a healing at Jacqueline's home and afterwards I felt calmer and had more energy than I experienced in months.  The effects continued throughout the following week & I rang her to thank her for this.'
'I had a physical problem with my knees which was causing me a lot of pain which as a childminder made my job very difficult.  I knew Jacqueline as an Emerald Heart Practitioner but decided that I would attend a group healing night to receive a Divine Plan blessing. This happened on a Tuesday. I noticed an immediate calming effect within myself and had noticed by the weekend that I had been far more active and busy all week without thinking about my knees once.'
'I work in the healthcare sector and experienced a client collapse and die during my shift. This was completely unexpected and I found it hard to cope following the days that came. My husband contacted Jacqueline who suggested a Divine Plan healing the next day. I have not received anything like this before but was willing to give it a try as my grief was taking its toll on me.

Fortunately she was able to come to my house where I received the healing. On the day I felt that the heaviness of the situation was somehow lifted from me. I had to return to work quite quickly and it was noted how calm I was when discussing the event.

Ultimately I was able to attend the funeral and be more of a support to others because of the healing that I received. I do not know how the light works but know that the Divine Plan healing had a strong and lasting effect on me. I have since asked for healings on other issues and my husband has joined me too in the weekly healing sessions. He is a very cynical person but even he spoke of the gentleness he felt and that he felt held protectively by loved ones whilst he received his healing.'
'Your healing was very much appreciated yesterday thank you. I slept for two hours during the time you witnessed. After I felt relaxed, calmer and my back pain eased for two hours.'
Divine Plan Healing is…
The Divine Plan healing system was birthed through an Elder of the Emerald Heart Light, Lyn Shaw in 2013. This makes it a relatively new system available to us and bang up to date for these modern ever evolving times. This is an extremely high form of energy and consciousness (unconditional love) from The Source. It doesn't come any more pure. There exists no deeper form of healing. It involves seven heavenly steps invoking healing through the chakra system releasing wounding issues and replacing them with uplifting love.
How it works
It differs from the Emerald Heart system in that a client will decide their healing needs and I will focus a healing on their request. I am able to offer a Divine Plan Healing to one individual and also being an Advanced Divine Plan healer, I am able to work with groups of people at the same time.
We can do this in person or distantly, the deeply gentle healing effects are exactly the same. This in fact means that healing can be sent world-wide. In groups there may be a single target of healing for everyone or there may be individual healing targets required.
It is also possible to send a Divine Plan healing to a particular event. It is known as an 'Event' healing. You might want to request this if you have an important or worrying situation coming up for example a driving test or an exam. A birth marriage or for a safe journey somewhere. Healings can be received in person or distantly with all Event healings sent remotely making this an extremely practical and accessible healing modality.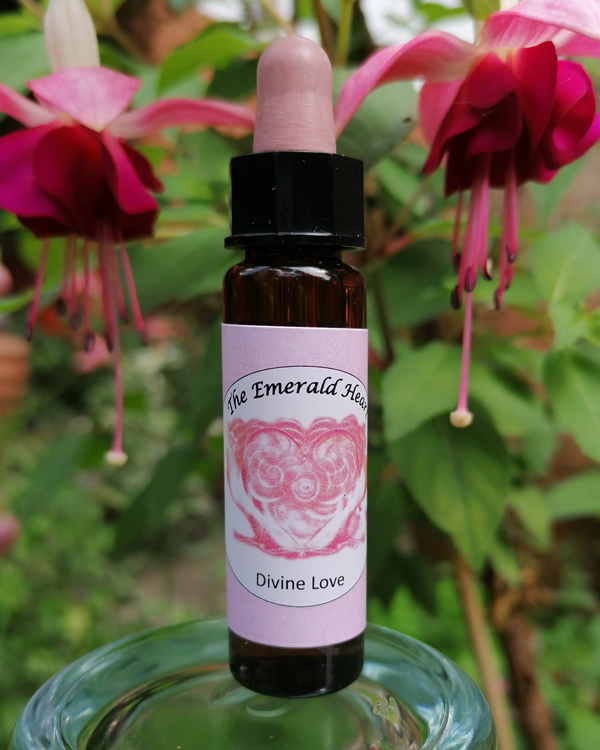 Divine Love Essence – to support your healing
With each healing we encourage you to take a Divine Love essence. The essence takes the healing to a deeper level and in this way the light of the Divine Plan will be with you for a period of six weeks. It means that you will be filled with light and can really get to the bottom of whatever it was that you are targeting.
Both the Divine Plan healing and Divine Plan Love essence will open your heart to a higher-level consciousness reconnecting you to your gifts and talents that you came into the world with. You will feel happier, More at ease in your life with a better awareness of where you going next. You will also give you the confidence to know that you will always have a spiritual tool to help you on your life path if you should so know need it.