The Emerald Heart Light
The Keys to Transformation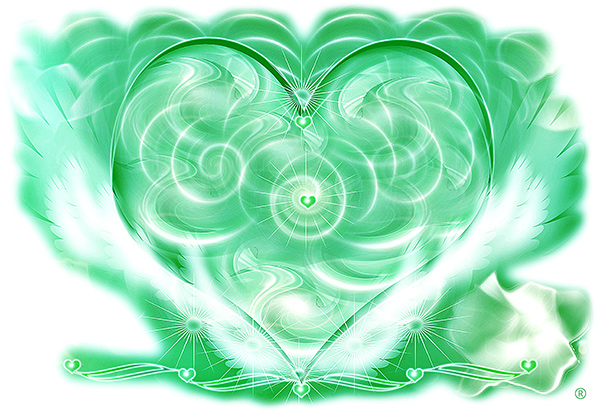 The Emerald Heart Light is a uniquely outstanding powerful spiritual awakening system.

Its sole goal is to empower you by showing you your truth,
disintegrating blocks and long held beliefs that you may be holding in place inhibiting your life's journey.
How The Emerald Heart Light can assist you
To unlock your potential in every aspect of your life

To assist you on an inner journey to understand yourself and evolve

To gently dissolve blockages and limiting beliefs

Bring about transformation and lasting change
Understand your fears and anxieties and gently release them with targeted essences

To gain clarity and see your hidden truth

To experience lightness and well being
'I immediately felt at ease with Jacqueline and knew I would be returning regularly for future appointments. I was seeking knowledge with the Emerald Heart Light and had reached a point where I felt stuck in my life. I needed to make a break from my routines and wanted to know why I was finding it so hard to move on and make a leap in my life with my immediate family and within my current job. Using the essences seemed to open up an understanding within me and I could see how some of these limitations had come about. I feel much more confident to be myself and can move on with hope. '
'After losing my family business and suffering a marriage breakdown I sought Jacqueline's guidance. Initially Jacqueline suggested an Emerald Heart essence to help me to cope with my situation. I immediately felt a weight had been lifted from my shoulders. Subsequently Jacqueline offered a Divine Plan Healing to balance my mood and intrusive thoughts towards myself and others. I've recently benefited from distance healings administered by Jacqueline throughout lockdown.

These healings have calmed my anxieties, my body and my mind and I feel more stable. I very much look forward to my continuing work with Jacqueline and appreciate her guidance.'
'I have been to see Jacqueline for appoiments with the Emerald Heart light ever since she first became a practitioner. I know when I need to come forward as I will feel the desire to know more about a situation I am in where I am feeling stuck. The essences tend to make me feel emotional but then this clears and I feel a calmness and more positive about my things. I am more able to cope with my busy family life and my job as a result.'
Receiving The Emerald Heart Light
Initially we will organise a consultation where we will work together using the Emerald Heart light to highlight any internal fears preventing your expansion. We will look at what changes are needed to bring about spiritual growth and understanding.
With courage and a thirst for freedom we will work together to find what we call are your limiting targets. Once identified, I will determine an Emerald heart high vibrational essence which will target the fear(s) holding you back and gently over the course of 6 weeks create a loving shift within you. I will offer you a follow up appointment one month after our initial consultation to discuss your progress and to gather feedback from you.
It is also important to understand that the Emerald Heart light is not linked to any religion.
The Emerald Heart Essences
There are over 100 Emerald Heart essences in the range and have been taken by over 5000 people since their introduction to humanity in 2005 via David Ashworth, a highly respected spiritual guru.
There are in fact 162 essences available for you to experience at this current time. Each essence has come into being to help target the limiting issue in your life precisely, showing you the truth of your situation and gently dissolving them for you.
Why do I need to take an essence?
The essences carry the high vibration of the Emerald Heart Light. By taking the essence at scheduled times throughout your day you will be receiving a continuous flow of light into your system. The light will be working with you to gently dissolve your blockages restoring you to you true balance.
Continued healing support
After your initial appointment you may find that one essence was enough to highlight the features which are of concern and it may be the end of our relationship. Sometimes a second essence is needed due to a resistance to change or because issues can be very deep seated and held over many lifetimes a second essence might be required. All can be decided after our follow up appointment.